See Lady Gaga Hit the Floor After Her Amazing Sound of Music Performance at the 2015 Oscars! Check Out the Pic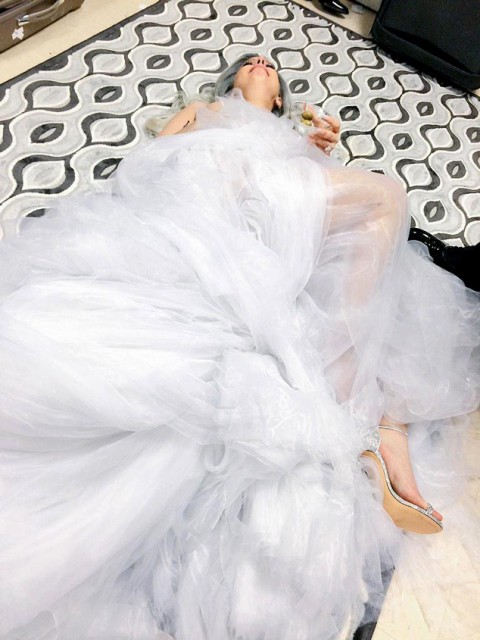 And that's a wrap!
After performing a heartfelt tribute to the 50th anniversary of The Sound of Music at the 2015 Oscars, the newly engaged Lady Gaga relaxed in her white dress with some of her favorite things—the floor and a martini.
Gaga sang a medley of some of the movie's classic hits and received approval from none other than The Sound of Music star Julie Andrews.
The singer took to social media after her spectacular Oscars performance tweeting, "Me right now. What a night. Congratulations to all the nominees, performers, and winners! Let's party! "Gaga showed herself relaxing and celebrating on the floor still in her performance gown and with a martini in hand.