Wayne isn't even top 50 any more lol he hasn't had but 10 descent songs in the last 10 years. and only artist i know where people took the time to listn top 100 worst lines in an album lol. All he does is make up a bunch of #$%$ and verses consist of nothing more than corny and cheesy metaphors and similes that majority of the time doesn't even make sense.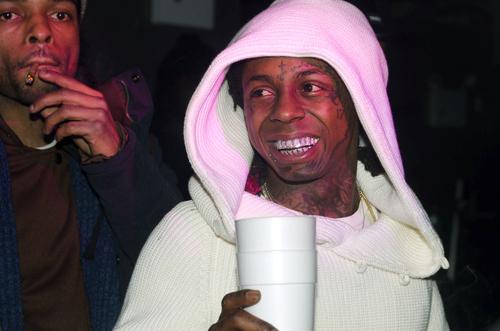 Last December, Lil Wayne hit send on a series of tweets that rocked the music world. "I am a prisoner and so is my creativity," he wrote, blaming Cash Money Records and its cofounder, Bryan "Birdman" Williams, for refusing to release his long-delayed album Tha Carter V. "I want off this label and nothing to do with these people, but unfortunately it ain't that easy."
Eight weeks later, the 32-year-old rapper dropped another bombshell: In a 21-page document filed with a federal court in New York on January 28th, Wayne sued Cash Money for $51 million, citing a wide range of alleged financial misdeeds. Among other things, the lawsuit claimed that Cash Money withheld key accounting documents from Wayne, and that the label owes him $8 million for Tha Carter V under a 2012 deal that guaranteed a staggering $10 million advance per album.
(Cash Money reps did not respond to repeated requests for comment.)