Articulate and insightful as usual. Say what you will about Madonna, but she really is the undisputed Queen of Pop. All the rest of the flavors of the month (Miley, Selena Gomez, Ke$ha, etc.) will be quickly forgotten.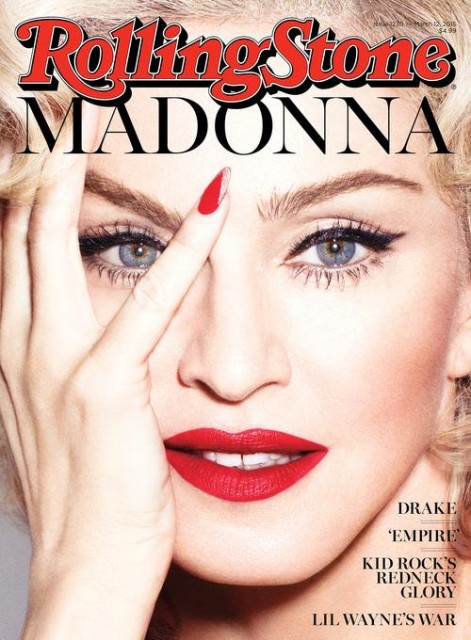 Madonna isn't going to deny that she's still the Queen of Pop, but she also wants the world to know that there's one more than one throne. In her brand-new Rolling Stone cover story, the icon finally shares her thoughts on her long-rumored feud with Lady Gaga, saying she doesn't believe there's genuine beef between herself and the Artpop star.

"I don't think [Gaga] wants my crown," Madonna explains to senior writer Brian Hiatt. "We live in a world where people like to pit women against each other. And this is why I love the idea of embracing other females who are doing what I'm doing."

Madonna admits she did have a gripe with Lady Gaga's song "Born This Way" bearing so many similarities to her classic single "Express Yourself." "The only time I ever criticized Lady Gaga was when I felt like she blatantly ripped off one of my songs," she says. "It's got nothing to do with 'she's taking my crown' or 'she's in some space of mine.' I do think she's a very talented singer and songwriter.
It was just that one issue."
The rumors of a feud are "really boring," adds Madonna, who goes on to say that kind of gossip no longer concerns (or interests) her. "I don't care anymore. Here's the thing: one day everyone's going to shut up about it." She mysteriously adds, "You'll see! I have a plan."