Oh shut up. No one is "dying" to dress that lopsided pear. Please.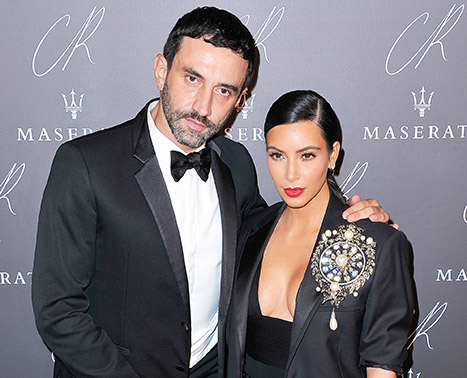 Riccardo Tisci is no fair-weather friend. The Givenchy creative director — who counts Kanye West and Kim Kardashian among his biggest fans and closest pals — is fiercely loyal to the members of his inner circle, even when it's not necessarily "cool" to be.
Asked about his friendships with Kimye and other stars, Tisci told Details that he surrounds himself with people he likes, regardless of their social standing or resume. And he looks for others to do the same.