I don't really need to see her cottage cheese thighs again.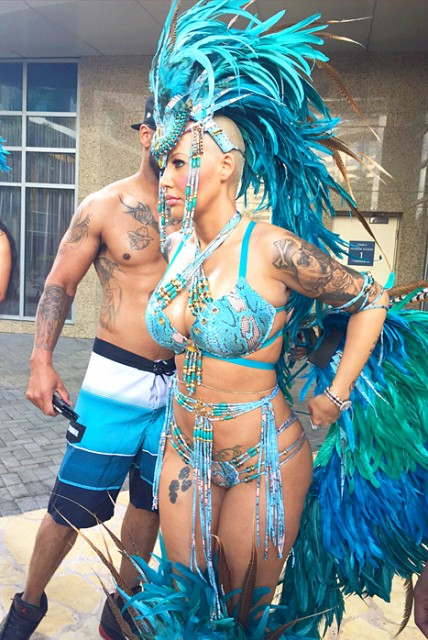 Birds of a feather...flock to Carnival! Somehow, between fighting with Khloe Kardashian and strutting her stuff in a slit-to-there chainmail frock at fashion week, Amber Rose found time to fly to Trinidad for the wild and crazy Trinidad Carnival, where she showed off her famous curves in a skimpy but elaborate feathered costume.

The model, 31, flaunted her bod in a blue reptile-print bikini adorned with several strands of turquoise-and-gold beaded fabric, which crisscrossed around her neck and encircled her waist. She also wore various green-and-blue feathered accoutrements, including a large, flamboyant headpiece.