Marion "Suge" Knight was charged with murder and held on $2 million bail after the controversial founder of Death Row Records was involved in a fatal hit-and-run Thursday afternoon, according to CBS Los Angeles.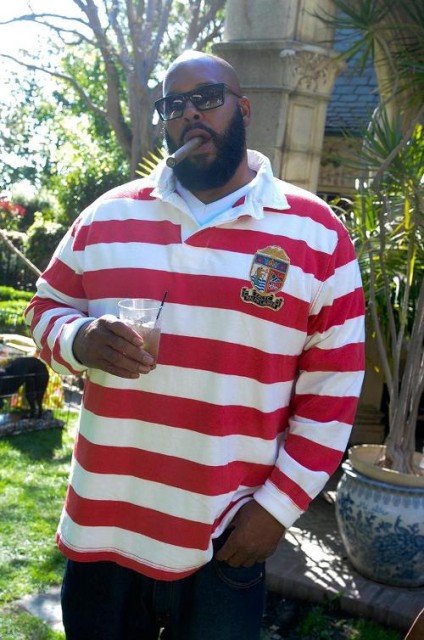 Views:
Shannon L  
what a shock! Another filthy rich #$%$ thinking he can get away w murder (literally) because he...boo-hoo...didn't get his way or felt someone, God forbid, disrespected him. Every day ppl get #$%$ on every day "Suge". We hate it but we deal. It's called maturity and self worth. I hope they throw the book at you and you don't get to see the light of day until you reach the next life.
Anonymous
He could face up to 30 years in prison because of previous convictions.
Galen Nycroft 
He just really makes me angry just looking at his smug face with those ridiculous cigars. He looks like a thugged out "Bluto" from Popeye.
I can't stand these types...big "Bruh" type dudes that think their size allows them to do whatever they want. Usually no regard for human life and no respect for anyone. A.holes that just literally barrel their way through life trampling people with nothing to stop them.