Personally I think the Kardashian's have totally lost the plot in life, no value left, just have to look perfect nomatter what!!! Very sad...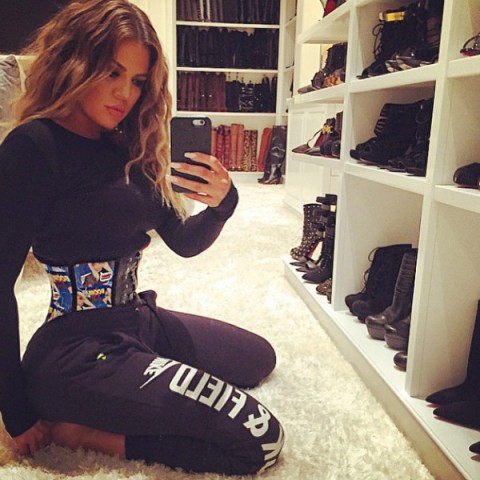 Move over, Wonder Woman: Khloé Kardashian and her whiz-bang-pow waist shaper are here!
She's not the first Kardashian sister to be "waist-training," but she does appear to be the first one to be doing so in a corset belt printed with comic book images. No wonder she feels like a superhero!
"I am obsessed with my new waist shaper from@premadonna87!!! I mean how cute is this shaper?!?!" Khloé captioned a pic of herself perched in her closet and wearing said shaper, her waist cinched to terrifyingly tiny proportions.