That bumbling British charm he tries to pull, to think I once thought it was so cute. He's a bit pathetic now with the non-ability to commit.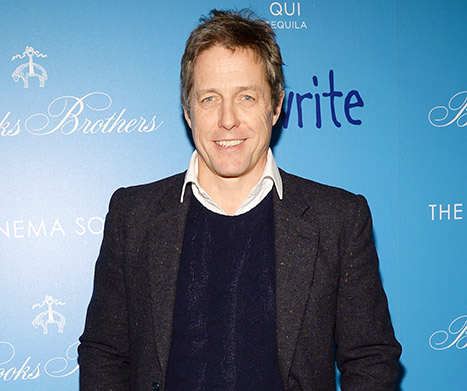 "I find that repugnant," said Notting Hill actor, 54 at The Cinema Society and Brooks Brothers Screening of The Rewrite In NYC. "But I'm not without a heart and particularly now in my old age, I cry a lot. Almost everything makes me cry now... anyone who's nice to me makes me cry."
Currently starring in the new romcom The Rewrite, Grant's personal life is just as busy. He confirmed for the first time this past September that he has a third child, in addition to his daughter Tabitha, 3, and son Felix, 2, with ex Tinglan Hong.