The Jennifer Aniston has majorly stepped out of her LBD-only comfort zone. Not only is she sporting a fiery hue, but she's wearing a plunging tuxedo (sans bra!) and body chains!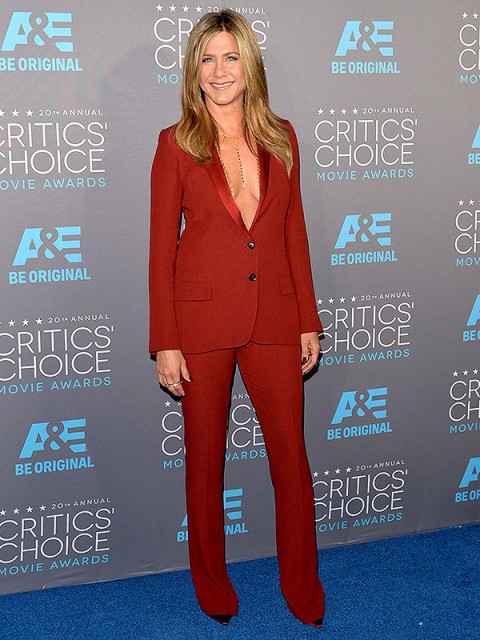 Views:

Lainey
Still, at 45 years old, almost 46 (next month), those breasts are amazing. They stand up. They separate perfectly. They don't need an Oscar to be appreciated.
laineygossip.com

Daisy
you are too old and should have more class than to wear something like that! And, no I'm not jealous.