Kim Zolciak Is So Proud to Flaunt Her "Bought and Paid for" Cleavage in Sexy New Instagrams
expand
She's only 36?!?! Looks way older in my opinion. Why are these Hollywood types so hellbent on fake everything and plastic everything? It hardly ever makes one look better. And in the long run, after you're way past your prime people will remember you for the clown face you have and not the hot young hunk/sexy young starlet that these people once were. Ugh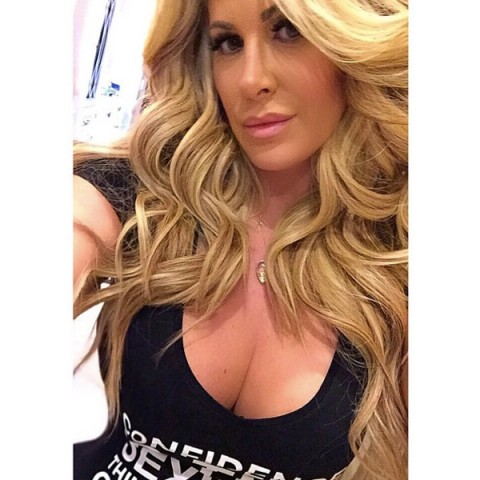 If you've got it, flaunt it!
That appears to be the philosophy of Kim Zolciak who couldn't help but show off her fit and fabulous body once again this weekend on Instagram. Let's not forget, she's had six kids people!
"I love cleavage," she captioned online while wearing a low-cut top. "#BoughtAndPaidForThankYou #FilmingToday #MakeupByMe Hair: @nikitpressley."
But wait, there's more to where that photo came from.
"Obsessed with my BFF @shunmelson tshirts!!! I love V necks (I love showing my tatas)," Zolciak captioned in a separate selfie. "My shirt says, 'Confidence is the SEXIEST thing a woman can wear.' So true." You go, Kim!
---
Понравился наш сайт? Присоединяйтесь или подпишитесь (на почту будут приходить уведомления о новых темах) на наш канал в МирТесен!